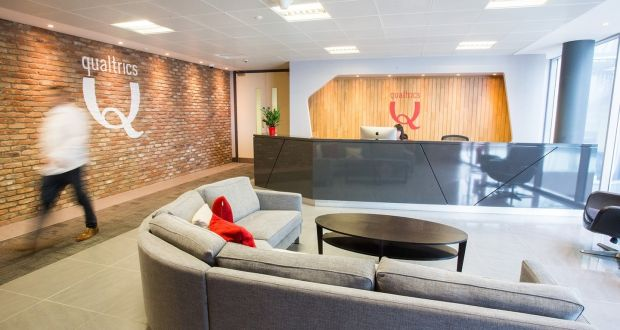 New Metrics Becomes a Qualtrics Certified Advisory Partner
New Metrics recently took part in the Qualtrics Basecamp at the Company's Europe HQ in Dublin. This intensive workshop marked the final step to becoming the certified advisory partner of Qualtrics in the Middle East and Europe.
New Metrics joined hands with Qualtrics over five years ago, and during that time we have seen our partnership move from strength-to-strength. In just a few short years, New Metrics has grown from a start-up to one of the leading experience management consultancies in the region, and our partnership with Qualtrics has helped us to do so. Our partnership with Qualtrics enables us to maximize our value to clients, in turn allowing our clients to maximize their value to customers and employees.
Commenting on the experience, New Metrics Consultant Rami Haffar said, "During my three days at the Qualtrics Basecamp I had the opportunity to learn from other partners' experience leading customer experience transformations."
"It was a great opportunity to reinforce and align our efforts with the Qualtrics MEA team to achieve a common objective of delivering the highest level of service to regional customers."
Qualtrics is the world's leading experience management platform. They make sophisticated research simple and empower users to capture customer, product, brand & employee experience insights in one place.
We look forward to continuing to grow the partnership as we support organizations to become more customer centric.
Get in touch if you are interested in learning more about enhancing your customer or employee experience through New Metrics and Qualtrics' solutions.